'Lev Tolstoy's Daughter About Armenian Vandalism' in Foreign Media
Saeb Tabriz, an Iran-based daily newspaper, has posted a documentary archival material 'Lev Tolstoy's daughter about Armenian Vandalism' in various languages, as part of the Azerbaijan State Translation Centre's (AzSTC) project to promote Azerbaijan realities in virtual world.
The material about Alexandra Tolstaya's memoirs who witnessed atrocities committed by Armenian militants against Turks in Van, Turkey, in 1915 is introduced to the readers with a foreword from Gasim Turkan, a well-known journalist in Tabriz.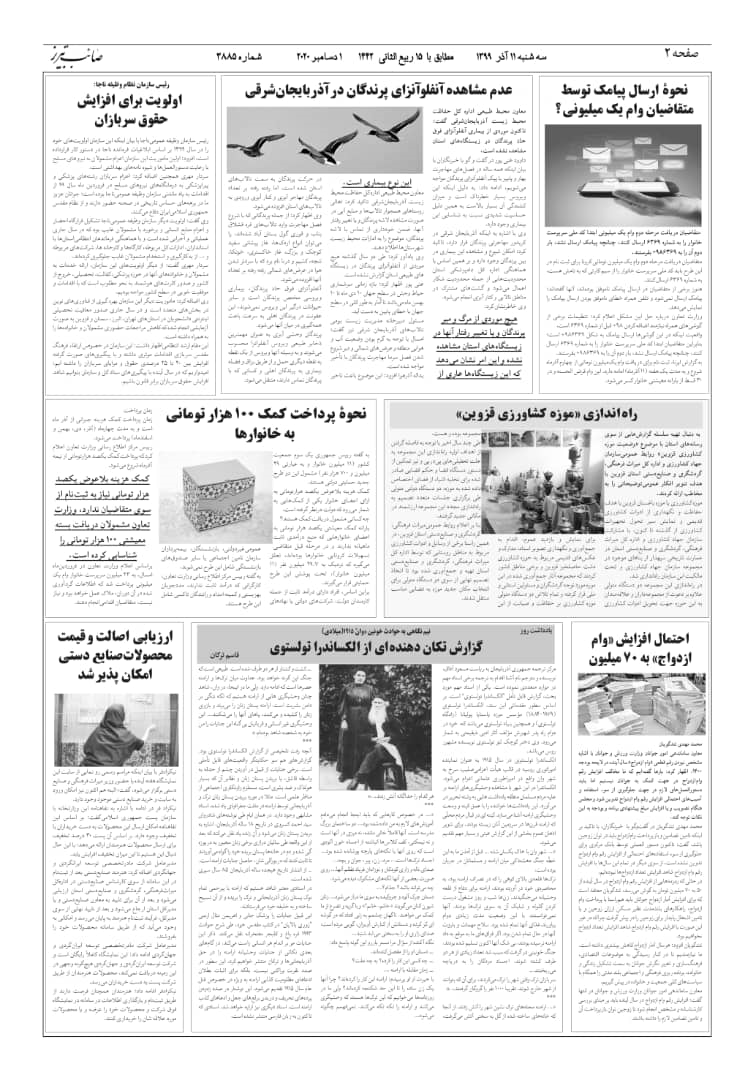 AND OTHER...
Spanish-Language Literature Hub Shares Azerbaijan Poetry

Marruecos.ma, a crowd-pleasing Spanish-language literary portal based in Morocco, has posted in Spanish translation the poems - Farewell by Adil Mirseyid and Face to Face with the Hangman by Hamid Herischi. The page also provides information on the authors.

Russia, Turkey Literary Portals Share Verses by Ramiz Rovshan

Libstation and Litprichal, crowd-pleasing literary portals in Russia, have posted in Russian the poems - I Have no Hope for Anyone and Is There Something Bigger than God? by the People's Poet of Azerbaijan Ramiz Rovshan. Besides,

Ukraine Media Shares Nizami Ganjavi's Epic Love

Leading Ukrainian media - the official press of the Verkhovna Rada of Ukraine 'Golos Ukrainu', 'Business Review', 'Ukrainskiy interes', 'Den' newspapers, 'Kyiv Diplomatic' and official portals of the National Museum of Literature of Ukraine posted extensive information about the launch of Leyli and Majnun, an epic love poem by Azerbaijan's greatest poet Nizami Ganjavi.