'Lev Tolstoy's Daughter About Armenian Vandalism' in Foreign Media
Saeb Tabriz, an Iran-based daily newspaper, has posted a documentary archival material 'Lev Tolstoy's daughter about Armenian Vandalism' in various languages, as part of the Azerbaijan State Translation Centre's (AzSTC) project to promote Azerbaijan realities in virtual world.
The material about Alexandra Tolstaya's memoirs who witnessed atrocities committed by Armenian militants against Turks in Van, Turkey, in 1915 is introduced to the readers with a foreword from Gasim Turkan, a well-known journalist in Tabriz.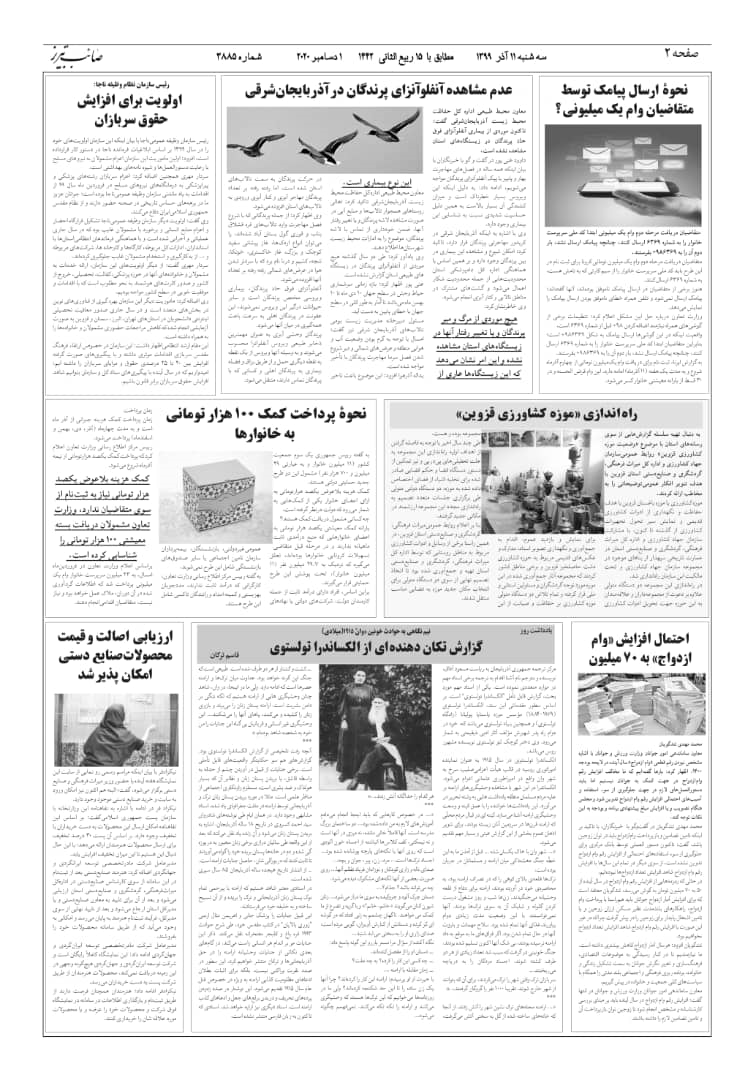 AND OTHER...
Fidel Coloma: "Establishing Literary Exchanges in Online Format Is One of the Most Important Challenges We Face"

The Azerbaijan State Translation Centre (AzSTC) received a visit from Fidel Coloma, Chargé d'affaires of the Republic of Chile to Azerbaijan.

Turkish Literature Portal Shares Nizami Ganjavi Poetry

dibace.net, a crowd-pleasing Turkish literary portal, has posted broad information about the announcement of 2021 as a "Year of Nizami Ganjavi" in Azerbaijan and the poet's ghazal "Sensiz" (Without You) in the Turkish language.

Eyyub Abasov's Novel Shared in a Virtual World

Frequently visited literature portals, such as dibace.net (Turkey), alanbatnews.ne, johinanews.com, nbnjo.com (Jordan), alharir.info (Algeria), mustaqila.com and ashurnews.com (Iraq) have posted excerpts from a two-volume historical novel 'Zangezur' by Eyyub Abasov, a notable Azerbaijani writer.