Iranian Literary Magazine Shares Short Story by Ismail Bey Gutgashenli
Iranian popular literary magazine "Gurub" (Sunset) has posted "Rashid Bey and Saadat Khanum", a short story by notable Azerbaijani writer Ismail Bey Gutgashenli, as part of the AzSTC project "Azerbaijan Literature in a Virtual World". The page also provides detailed information on the author.
Launched in 2016, the literary magazine, continually updated, regularly publishes samples of pieces by internationally renowned writers and poets, such as William Shakespeare, August Strindberg, Arseny Tarkovsky, Tomas Tranströmer, to name a few.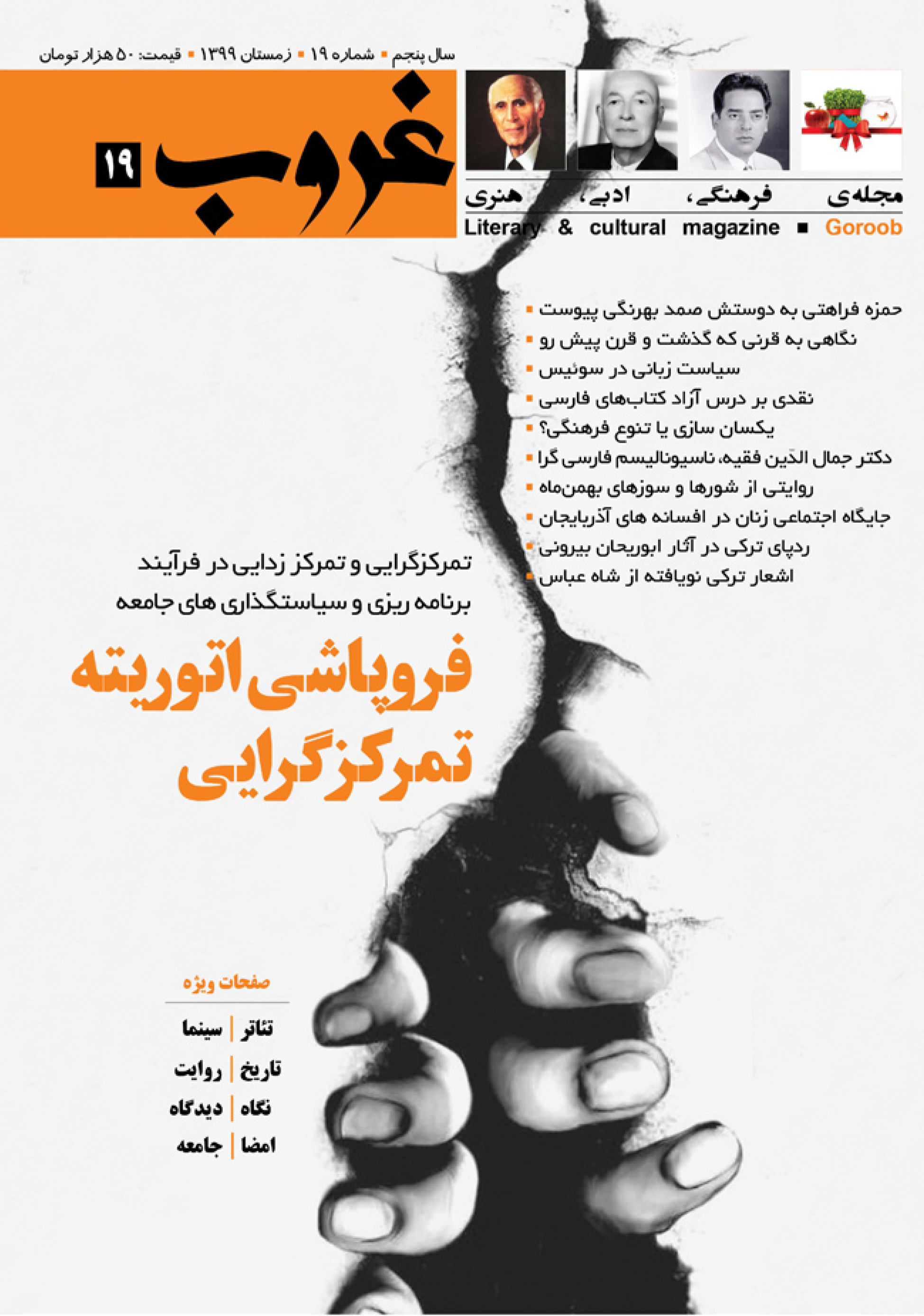 AND OTHER...
Fidel Coloma: "Establishing Literary Exchanges in Online Format Is One of the Most Important Challenges We Face"

The Azerbaijan State Translation Centre (AzSTC) received a visit from Fidel Coloma, Chargé d'affaires of the Republic of Chile to Azerbaijan.

Turkish Literature Portal Shares Nizami Ganjavi Poetry

dibace.net, a crowd-pleasing Turkish literary portal, has posted broad information about the announcement of 2021 as a "Year of Nizami Ganjavi" in Azerbaijan and the poet's ghazal "Sensiz" (Without You) in the Turkish language.

Eyyub Abasov's Novel Shared in a Virtual World

Frequently visited literature portals, such as dibace.net (Turkey), alanbatnews.ne, johinanews.com, nbnjo.com (Jordan), alharir.info (Algeria), mustaqila.com and ashurnews.com (Iraq) have posted excerpts from a two-volume historical novel 'Zangezur' by Eyyub Abasov, a notable Azerbaijani writer.